Welcome to Cashmore
Cashmore Early Years Centre will give your child a great start with learning, socialising, self-confidence and independence. We want all our children to feel secure, respect themselves and others, enjoy and get excited about learning and build positive relationships with other children and adults.
Caudwell Children will provide 80% of the cost of each pack and families are asked to contribute 20% of the item cost, which is £20. Each pack includes a Liquid Cell Timer, Scented Bubbles, BoB Massager, Sissle Brush, 4 Ball Massager, Weighted Cushion, Spikey Domes,...
Please find latest newsletter Newsletter May 2022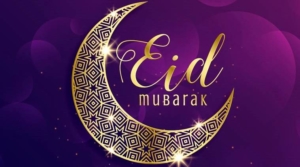 Dear Parents/Carers Eid Mubarak! We will be celebrating the Islamic festival of Eid on Friday 6th May (afternoon session) and Monday 9th May (morning session) and will be having parties with face painting, crafts, dancing and party games. We would be very grateful if...
Bright Street
Barton Hill
Bristol
BS5 9PR
Tel: 0117 3534295
Email: cashmore@bristol-schools.uk
Headteacher: Simon Holmes
Deputy Headteacher/SENDCo: Denise Draper
School Business Manager: Sharon Cutler